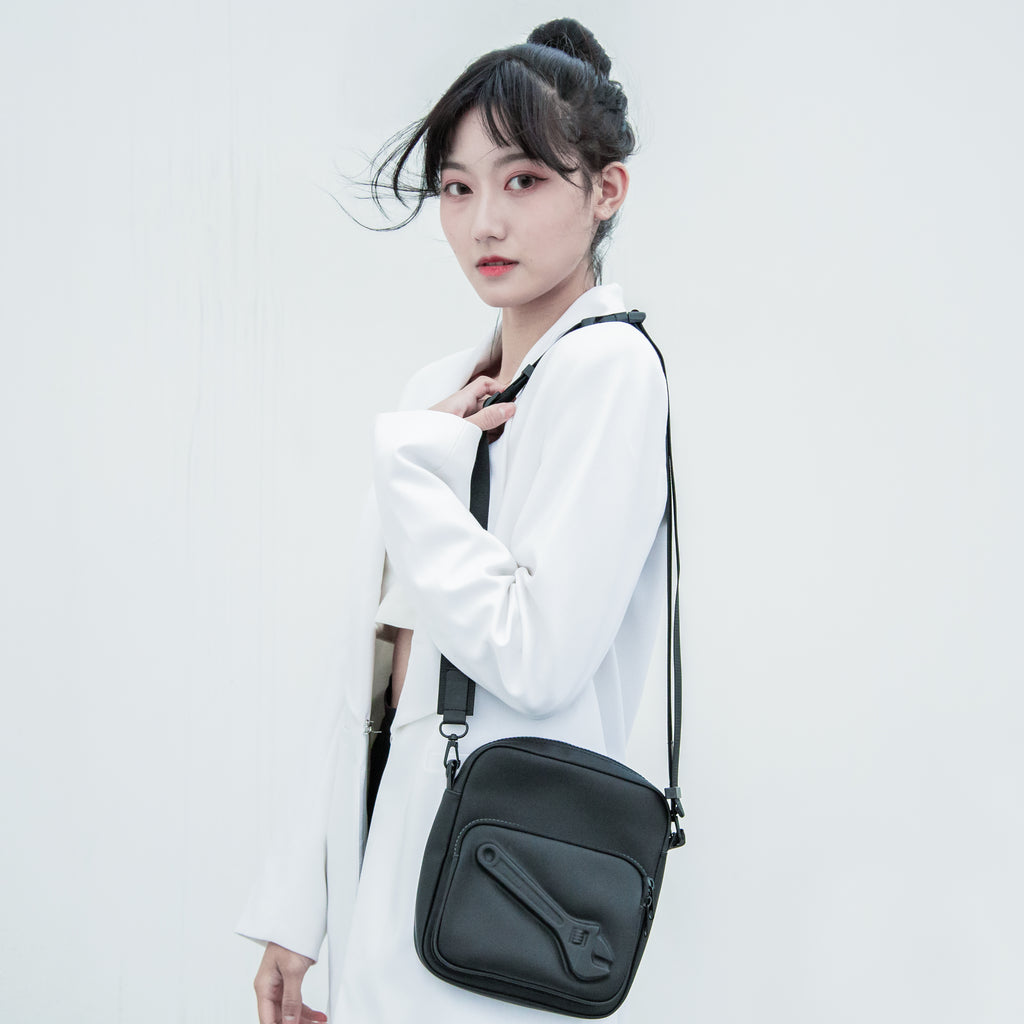 Design Concept

This is the first series of POMCH products. We created this product in material testing using soft PVC in a vacuum forming machine. The result was stunning, the 3D shape on the PVC left a deep impression on us, and we turned it into a bag. This is how the first POMCH bag was born.

#Vacuumforming #industrialstyle #unisex

個人的に海外での通販は初めてだったので、結構ドキドキしていましたが、香港から海を越えてやってきたのは、丁寧で職人の愛情がこもった素敵なウォレットでした。
設計獨特有型,車線、拉鍊、收邊各方面都十分細膩,質感非常好!而且實品比照片還好看,喜歡賣家經營上的用心與周到,已擄獲我的心!一定繼續支持!
I bought it as a gift, but I'm glad I bought it because it was really nice than I saw in the picture! I'm sure you'll like it!
MAINTENANCE
Try to prevent high temperature, rain, humidity, heavy pressure, scratches, etc.;
Try to prevent mildew, avoid contact with oil, strong acid and strong alkali and similar substances;
Always wipe metal accessories with a clean soft cloth to make them bright as new;

The leather surface should be cleaned before storage, put in a dust bag, and maintained in a ventilated place.
AFTER-SALES
Warranty
We offer ONE YEAR warranty.

During the warranty period, non-artificial damages such as cracked pulp, peeling paint, peeling on the main surface, handle, suture opening, glue opening, thread breakage, zipper damage, hardware and other material accessories, broken straps, decorative parts are damaged or fall off, you can enjoy free maintenance services with the proof of purchase.

7-day return instructions
Within 7 days after you sign for receipt, ensure that the product packaging and accessories (such as boxes, dust bags, hangtags, etc.) are in good condition; the product itself has no creases and scratches, and the bottom is free of dirt and scratches, which does not affect secondary sales.
If in doubt, please contact customer service for consultation.