SHOW
YOUR
MESSAGE

You can create any message that can represent you and your thoughts

自分の考えを表現したメッセージを作成できます
CREATE
YOUR
IDENTITY

Put your name or initial on the bag, let it speaks for you

あなたの名前やイニシャルをバッグに入れて、あなたに代わって話してもらいましょう
A member of the VF series, there is a distinctive 3D object on the front pocket. It has been crafted from water-proof canvas and is detailed with the signature wrench 3D shape. it's perfectly sized to carry a laptop for the office and will work as a chic carry-on for vacations, too.
- Distinctive wrench shape on the front pocket
- The front pocket is detachable and changeable
- A large compartment
- Size : L33cm x W3cm x H38cm
- Weight: 0.2kg
- Eco-friendly PVC as the front pocket
- Water-proof canvas as the main body
- PP Handle
- Durable hardware
- YKK Zips
Front Pocket: available in Black only
Tote: Black / Sega Green / Wine Red
The message /text will be put in this customized area:
メッセージ/テキストは、このカスタマイズされた領域に配置されます。
Please pay attention on some recommendation of the customization:
Recommended text length: English - 10 letters ; Japanese / Chinese 5 letters;

Simple is the best. Cut it short, please.

If you have a special text position placement, please ask for our help.

If you have other questions, please ask for our help.
推奨されるテキストの長さ:英語-10文字 ; 日本語 / 中国語 - 5文字 ;
 特別なテキスト位置の配置がある場合は、私たちの助けを求めてください。
他にご不明な点がございましたら、お気軽にお問い合わせください。
Check out some examples:
下記は用例です: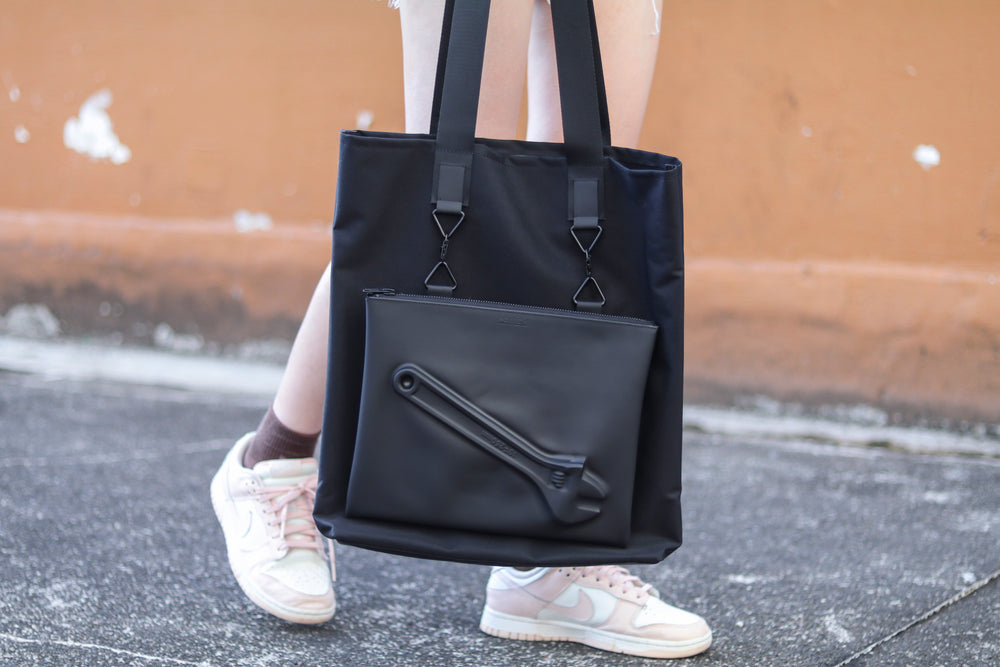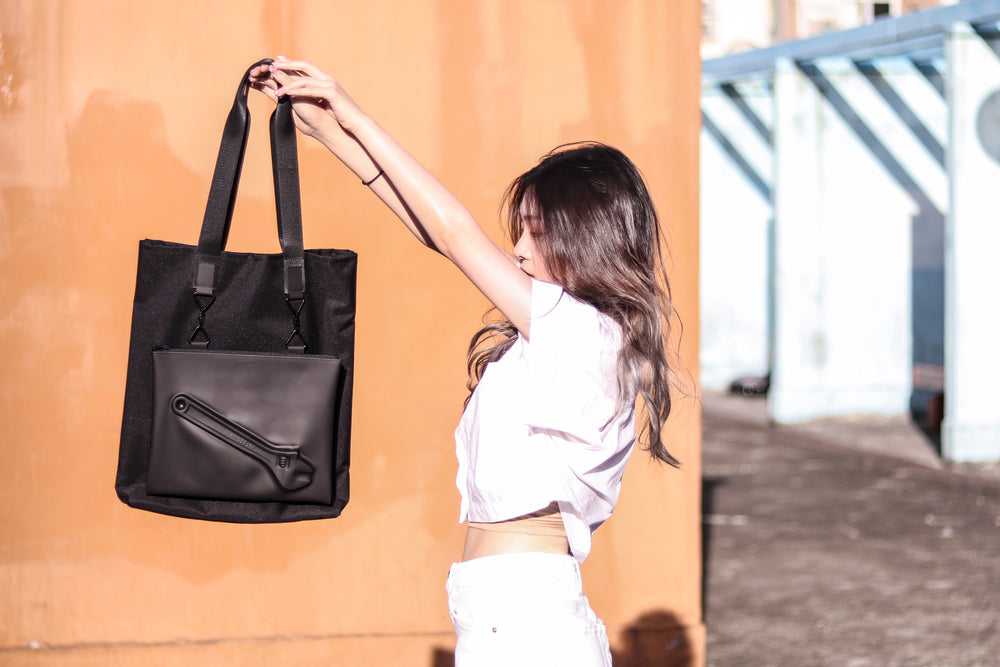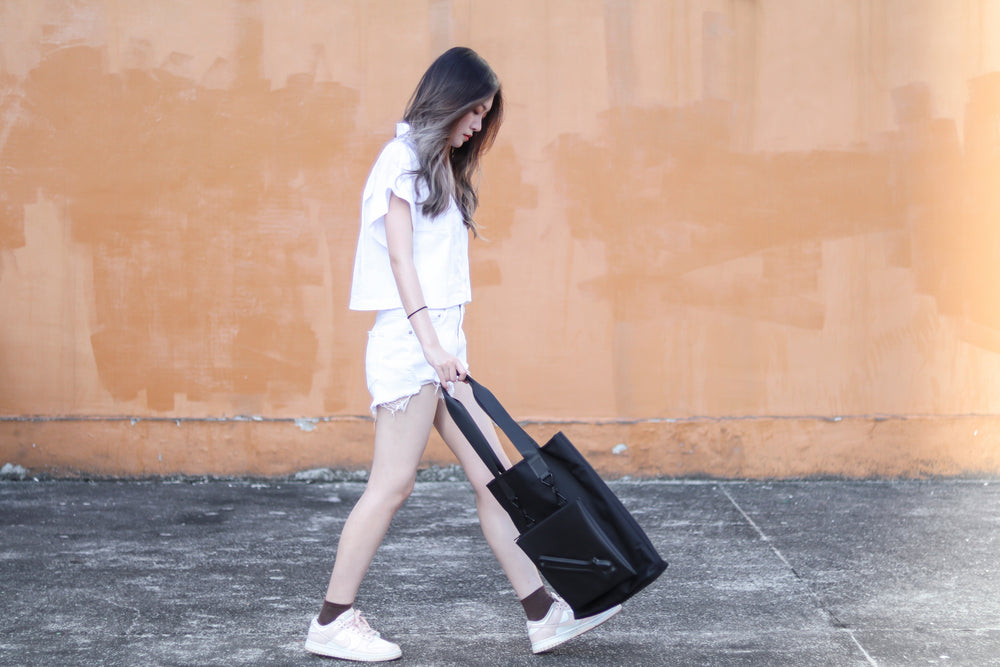 MAINTENANCE
Try to prevent high temperature, rain, humidity, heavy pressure, scratches, etc.;
Try to prevent mildew, avoid contact with oil, strong acid and strong alkali and similar substances;
Always wipe metal accessories with a clean soft cloth to make them bright as new;

The leather surface should be cleaned before storage, put in a dust bag, and maintained in a ventilated place.
AFTER-SALES
Warranty
We offer ONE YEAR warranty.

During the warranty period, non-artificial damages such as cracked pulp, peeling paint, peeling on the main surface, handle, suture opening, glue opening, thread breakage, zipper damage, hardware and other material accessories, broken straps, decorative parts are damaged or fall off, you can enjoy free maintenance services with the proof of purchase.

7-day return instructions
Within 7 days after you sign for receipt, ensure that the product packaging and accessories (such as boxes, dust bags, hangtags, etc.) are in good condition; the product itself has no creases and scratches, and the bottom is free of dirt and scratches, which does not affect secondary sales.
If in doubt, please contact customer service for consultation.